Texas MEGA Millions Results, Intelligent Picks, Lotto Wheels
Updated: Tuesday, March 4th, 2014 11:10 PM
Texas Mega Millions | TXlottery Mega Millions
#
Draw Date
Winning Numbers
Mega Ball
Megaplier
Tue Mar 04, 2014
Fri Feb 28, 2014
Tue Feb 25, 2014
Fri Feb 21, 2014
Tue Feb 18, 2014
Fri Feb 14, 2014
Tue Feb 11, 2014
Fri Feb 07, 2014
Tue Feb 04, 2014
Fri Jan 31, 2014
Place mouse over or click to view


Texas(TX) MEGA Millions Prizes and Odds

Texas MEGA Millions News and Payout for Tuesday, March 4th, 2014
Updated: Wednesday, March 5, 2014 01:05 AM
TX Mega Millions lottery News and Payout for Tuesday, March 4th, 2014 Drawing
The multi-state Mega Millions game grand prize has rised to an estimated $270 million dollars after there was no jackpot winner in Tuesday's drawing. The cash value stands at an estimated $151 million. The numbers drawn Tuesday night, March 4th, 2014 were 10-29-31-35-45 with Mega Ball number 10 and Megaplier 2. Nobody won the Mega Millions jackpot in the past 44 draws since Friday, October 4th, 2013.One lucky winner from Maryland won the $189 million jackpot in Tuesday, October 1st, 2013 drawing.
Though there was no grand prize winner Tuesday evening, some players still walked away with big money. There were 3 lucky tickets correctly matched the first 5 lotto numbers but missed Mega Ball number, which won the 2nd prize. The 3 second prize winning ticket(s) sold in California won $250,000 cash each.
Also, 72 tickets matched 4 of the 5 lotto numbers, plus the Mega Ball number. Those tickets are each worth $10,000. Also, 826 tickets matched 4 of the 5 lotto numbers. Those tickets are each worth $150. Other prizes won included 4254 tickets that matched 3 white numbers plus the Mega Ball and won $150.
With 9 ways to win, there were 5,961,200 winning tickets sold across U.S. in the Tuesday, March 4th, 2014 drawing.
Mega Millions is an U.S. popular lottery game offered in 44 participating states as a shared jackpot game. It holds the record biggest jackpot of $656 million in U.S. lottery history. On average, 50% of the Mega Millions sales goes back on the players in prize winnings. Roughly 15% goes to commission of retailers and lottery operation expenses. Around 35% total sales is used to support government services, education and charities in the member states. Mega Millions drawings occur every Tuesday and Friday at 7:59 PM Pacific Time. Each play costs $1. In some states, players can choose to spend 1 extra dollar to purchase the Megaplier option, which multiplies the original prizes 2 to 5 times but not grand prize. The minimum Mega Millions grand prize starts at $12,000,000. Its annuity option is paid in 26 equal yearly installments. Winners may choose one lump sum cash payout instead.
Click here for detailed information of Texas MEGA Millions payout and news.
About Texas Mega Millions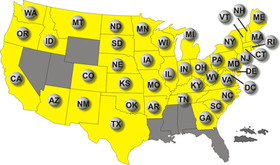 Texas Mega Million is a remarkable lottery game to conquer millions.
Texas Mega Million is a very provocating game among Texas Lottery. All you have to pay is $1 for each play board.
The jackpot prize of Texas Mega Million is $12million. While representing Texas Mega Million, you have to choose five numbers from a set of 56 numbers. From the second set of 46 numbers, you need to choose one Mega ball.
Texas Mega Million prizes can be won depending on the grouping of the numbers chosen with the numbers that are won.
Drawings are made only on Tuesday and Friday at 10:12 pm. There is no purchase of Texas Mega Million ticket during the break which is between 9:45-10:15 pm.
A distinctive feature of Texas Mega Million is Megaply. You have to compensate with an extra of $1 where you are allowed to play and win $ 1,000,000 other than the jackpot prize up to 2, 3 or 4 times. You can be victorious by winning the award even without achieving the Texas Mega million jackpot.
Megaply can be played effortlessly. From a set of 21 numbers, Megaplier number should be chosen. This needs to be done in certain frequency. 12 number four times, 7 number three times and 2 number two times. You can collect your prize if any one of these combination is correct.
Ticket sale are available up to 20 drawings.
The added advantage while playing megaplier is that you get a chance to maximise extra penny if megeplier option is chosen. Inform the retailer about this in advance.
How to play Texas Mega Million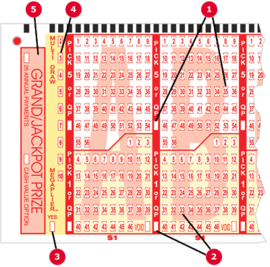 Drop in nearest Texas Mega Million retailer.
Acquire your Texas Mega Million play slip from the retailer.
The jackpot prize is $12 million.
Only manually marked Texas Mega Million play slip is valid.
There is a facility given to the player who performs Texas Mega Million. If you are confused with the numbers, you are allowed to use Quick Box where computer will help you to choose numbers randomly. You have to inform the retailer in advance accordingly.
The Texas Mega million play slip given to you includes 56 numbers.
Select five numbers from among the 56 numbers. This has to be done in the upper part of the play board.
One Mega ball numbers need to be chosen from the set of 46 numbers. This need to done in the lower part of the play slip.
If performing Megaply,all you have to do is match the five chosen Texas Mega Million numbers with the number drawn. The Mega ball number can be omitted while playing Megaplier.
You win an implausible amount of $ 1 million which is an assured amount.
By casting the Multi Draw alternative, you get a chance to play up to 10 drawings. An extra of $1 should be paid.
Mark your 5 chosen numbers using pen or pencil, in black or blue in color. In case you make a mistake while marking, make use of the VOID box instead of erasing.
Once you have ensured that you have marked your Texas Mega Million pay slip correctly, hand it over to the retailer along with $1.You would then be given a ticket. This ticket you receive also acts as a receipt.
Check the correctness of the ticket you have received for the date, the numbers you have placed bet on, draw details and the amount paid for the ticket.
Once you have ensured the correctness of your ticket, be sure to place your signature on the back side of your ticket. A ticket being placed for a claim, if unsigned, can be rejected.
Texas Mega Million ticket that is once sold will not, under any circumstance, be cancelled.
Prize payment is in cash mode only.
To play, the player should have attained minimum of 18 years of age.
Texas Mega Millions Prizes and Odds
You may use the services of the Texas Mega Million retailer or the Texas Lottery website to check if you have won a lottery or you can check in the news paper.
It is essential to note that Texas Mega Million ticket should be obtained from a licensed retailer of Texas lottery.
You need to claim your prize within 180 days from the date of the draw else the prize money would accrue to the state of Texas.
All Texas Mega Million prizes are assured amount.
You can select the mode of payment either Cash payments or in instalments.
It is mandatory that you select any one of the option or else your play slip will be rejected. For the cash value option, you will be paid in one single payment. But the amount will be less than the jackpot prize that is announced because the amount proclaimed will be in instalments. If chosen for the annual payments, you will be paid in 26 annual payments. You are supposed to select any of the above option within 60 days.
Texas Mega Million follows Pari .mutuel rule. The jackpot amount will be divided equally among the number of jackpot winners.
You win the Texas Mega Million jackpot prize, if all the chosen five numbers and the Mega ball match with the number drawn. Odds of winning the game are 1 in 175.7 million.
If five numbers match without Mega ball, you win $250,000. Odds of winning the game are 1 in 3.9 million.
If four numbers match with one mega ball, you win $10,000. Odds of winning the game are 1 in 689,065.
If three numbers match with one mega ball or four numbers match without any mega ball, you win an amount of $150. Odds of winning the game with three numbers match are 1 in 13,781. The odds of winning the game with four numbers match are 1 in 15,313.
If three numbers match without any mega ball, you win $7. Odds of winning are 1 in 306.
If two numbers match with mega ball, you win $10. Odds of winning the game are 1 in 844.
If one number matches with the mega ball, you win an amount of $3. Odds of winning are 1 in 141.
If mega ball match without any number, you get $2. Odds of winning the game are 1 in 75.
Texas MEGA Millions
SUN MON

TUE

WED THU

FRI

SAT


Next Draw: Fri Mar 7, 2014
Jackpot: $270.00 Million
Change: +$30.00 Million